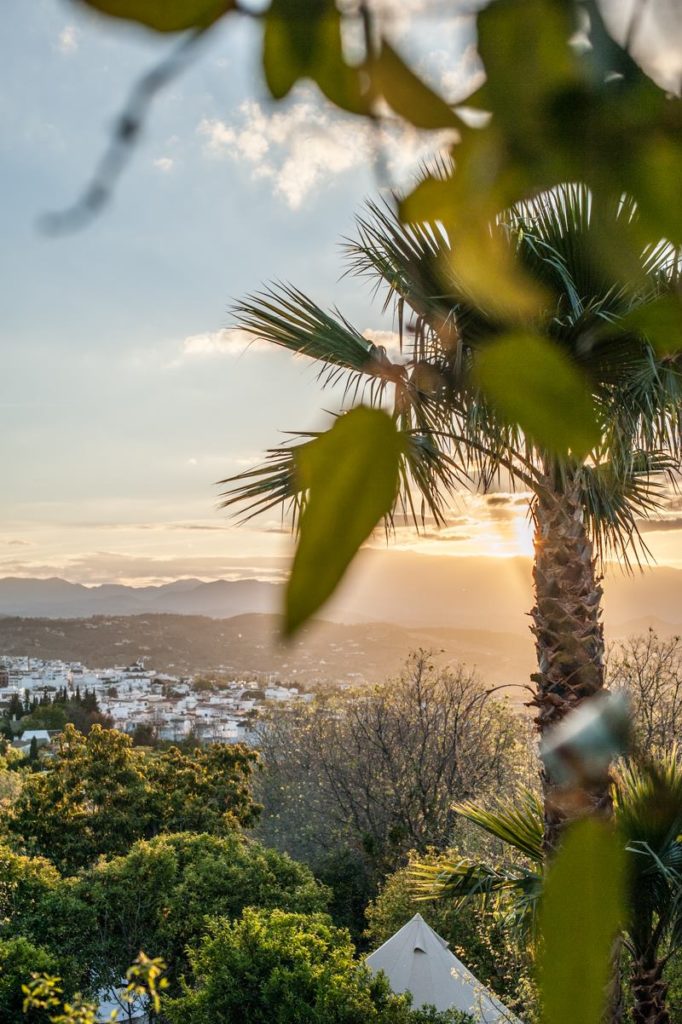 In 2010, Pachamama Catering transformed yet again when more life changing events took place. I moved to a beautiful property on a tranquil Spanish hillside with panoramic views, and an abundant fruit orchard, where I started my own retreat venue: Casa de Laila | Glamping & Retreats.
I accommodated guests in beautiful white canvas bell tents dotted amongst the fruit orchard and I invited teachers of various disciplines to come and bring their students for a week or weekend of deepened practice. I relished in the opportunity to prepare nourishing and delicious meals from my very own kitchen. It was a dream!
Then Benjamin entered the picture and the dream got even better. Benjamin, an Australian, was at the time in the middle of travelling Europe after a brief career in sport and studying in nearby Granada. One auspicious day his path crossed mine, and from that moment onwards we've spent almost every day together.
Our backgrounds couldn't have been more diverse, resulting in us learning a great deal from one another other and complementing each other. Benjamin was raised on a ten-acre rural property just outside the quiet city of Adelaide, an unheralded gastronomic wonder of Australia.
Often kept in the shadows of more populous and well known Eastern states cities, Adelaide is a heaven for foodies; it is a non-touristy city where restaurateurs must win over a diverse food-savvy local population who are spoilt with world-class wine regions, fertile farmlands and pristine beaches overflowing with the highest quality seafood.
It is a kind of perfect storm for food lovers – one that has resulted in Adeladians not only love good food, they expect nothing less. Benjamin was spoilt for choice. This, together with the influence of growing up with two vegetarian sisters, shaped his outlook/vision on food tremendously.
Benjamin very soon had a big impact on Casa de Laila, and my kitchen became our kitchen. Being one of the first glamping sites in Spain, we were skyrocketing to international success. Before we knew it, we were fully booked each season, with holiday guests, yoga retreats and wedding couples. Our kitchen now developed to new levels of productivity: delicious dinners three times a week for our holiday guests, yogic food for all the retreats, and celebratory food for lush wedding banquets.